My name is David and I am trying to be the Graceful Atheist.
After twenty some odd years of being a Christian my faith broke down in 2015. I could no longer sustain belief. It seemed to me the deeper I dug for truth in my beliefs the shakier they became. In contrast, the deeper I dug for truth in science the more profound it became.
Having had faith I still respect and care for those who remain in their faith. Having lost it I am interested in finding evidence based truth. I want to discover and communicate the subtleties of why some believe, some do not and some change their minds.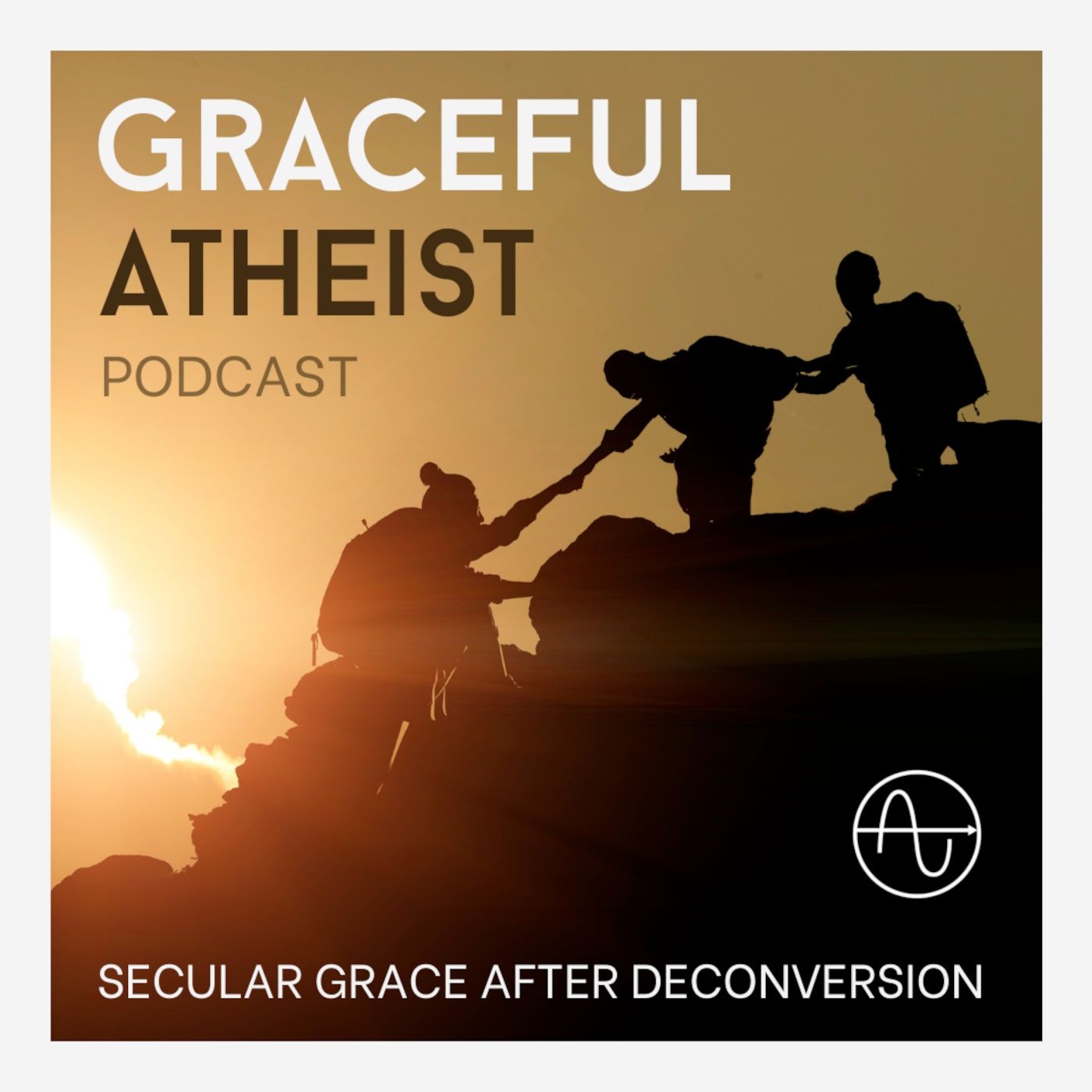 This week's guest is Shifra Lowen. Shifra grew up in a small, well-controlled Hasidic community in Canada. As a girl, Shifra wanted to do everything according to the rules of their village. At the same, she desperately wanted forbidden things, like a kitten or a pet bird.At 17, her marriage was arranged to someone she knew and even liked, and Shifra was on Cloud 9 for a while, though suspicious of her own happiness. Then her husband did something unthinkable."…Imagine my shock and fear when I found out that my husband visited a library."Visiting a Jewish library was only the beginning of Shifra's world coming apart, but slowly she would realize it was all for good—for the good of their whole family.Years later, after much learning and growing, Shifra and her family are thriving, living in accordance with their own values and not someone else's rules.LinksInstagramhttps://www.instagram.com/yiddishe_/YouTubehttps://www.youtube.com/@shifralowenPatreonhttp://www.patreon.com/ClaraWassersteinInteractFor quotes, recommendations, transcripts and more see the full episode show noteshttps://gracefulatheist.com/2023/05/27/shifra-out-of-hasidic-orthodoxy/Join the Deconversion Anonymous Facebook grouphttps://www.facebook.com/groups/deconversionSupport the podcast on Patreonhttps://www.patreon.com/gracefulatheistSecular Gracehttps://gracefulatheist.com/2016/10/21/secular-grace/Deconversionhttps://gracefulatheist.com/2017/12/03/deconversion-how-to/Deconstructionhttps://gracefulatheist.com/2017/12/03/deconversion-how-to/#deconstruction/Attribution"Waves" track written and produced by Makaih Beatshttps://makaihbeats.net/
If you read one thing on this site, read this:
Where to start: